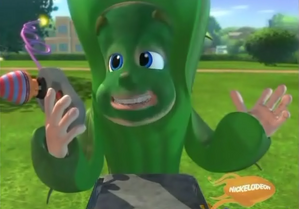 The Crabgrass Accelerator is one of Jimmy's inventions used in The Feud. It was used to accelerate the growth cycle of crabgrass in order to end the feud between the Neutrons and the Wheezers.
Looks like one of Jimmy Neutron's incomplete inventions A.K.A a Stub.
You can help Jimmy Neutron Wiki by expanding it.