The Hypno-beam is a device created by Jimmy which is able to hypnotize anyone by simply pointing at that person, and pressing a button.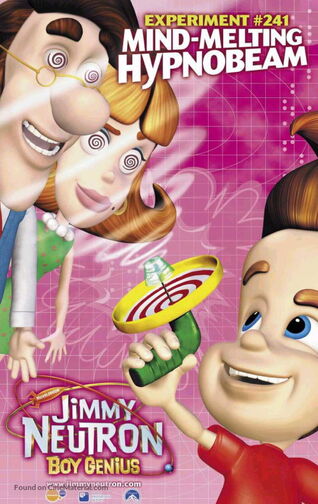 In seasons 1 and 2 it had a swirl on the front. After that, the swirl was removed. But for some reason, in the Season 3 episode, The Trouble with Clones, when Jimmy is in Evil Jimmy's Lab, we can see the Hypno-Beam is exactly as it was in seasons 1 and 2.
It is notably used in the Jimmy Timmy Power Hour by Timmy, where he uses the Hypno-beam to hypnotize and take control of Judy. With Judy under his hypnotic mind control, he eventually makes her think she is Mighty Mom.
Trivia
Ad blocker interference detected!
Wikia is a free-to-use site that makes money from advertising. We have a modified experience for viewers using ad blockers

Wikia is not accessible if you've made further modifications. Remove the custom ad blocker rule(s) and the page will load as expected.