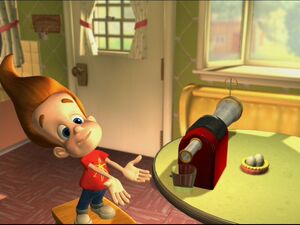 'J'uiceBot 3000 is Jimmy's invention seen in Normal Boy. It was supossed to attract oranges into the tube and juice would come out the other end, however when it was activated, the reverse switch was accidently activated and it started sucking in kitchen supplies and tools.
Looks like one of Jimmy Neutron's incomplete inventions A.K.A a Stub.
You can help Jimmy Neutron Wiki by expanding it.