Mr. Estevez is the father of Sheen. He is elusive and sometimes thinks that his son Sheen loves Ultra Lord more than him, which caused him to take on a superhero role. His first name has never been revealed in the show. He owns an air condition repair business.
Mr. Estevez makes a small appearance in the movie where he is seen wearing an Ultra Lord Mask and was also briefly seen getting abducted by the aliens in the middle of the film.
Personality
In the movie Mr Estevez seems to be as big a fan of Ultra Lord as his son.
He doesn't appear much in the Jimmy Neutron series but when he does, he appears to be a loving blue-collared father who hopes to gain his sons true respect.
Planet Sheen
Mr. Estevez has a cameo in the
Planet Sheen
episode,
Thanksgetting
in which Sheen shows a picture of both him and someone who appears to be Sheen's mother.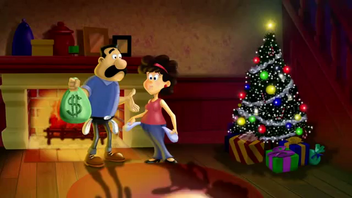 Ad blocker interference detected!
Wikia is a free-to-use site that makes money from advertising. We have a modified experience for viewers using ad blockers

Wikia is not accessible if you've made further modifications. Remove the custom ad blocker rule(s) and the page will load as expected.