T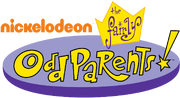 he Fairly OddParents!
(or just
Fairly OddParents)
is a children's animated comedy/fantasy show and the first Nicktoon created by Butch Hartman. The show centers around
Timmy Turner
, a ten year old boy who after being bullied by his mean babysitter, gains two fairies named
Cosmo
and
Wanda
and that's when the fun starts and the trouble begins. 
Connections with Jimmy Neutron
Butch Hartman collaborated with Keith Alcorn, Steve Oedekerk and John A. Davis to create a series of crossover specials called the Jimmy Timmy Power Hour trilogy. The first one was made in 2004 and final two were made in 2006. These specials aren't canon to either of the shows. 
Appearances
External links
Ad blocker interference detected!
Wikia is a free-to-use site that makes money from advertising. We have a modified experience for viewers using ad blockers

Wikia is not accessible if you've made further modifications. Remove the custom ad blocker rule(s) and the page will load as expected.